LET'S GET READY TO MUMBLE!
Grunts and moans all! By popular demand, the Have You Seen... zombie walk lives another year! This
Saturday October 30th
the city will be alive with the sounds of the undead as we put on our best rotten cotton and stumble forth into the streets of Peterborough to terrify the living.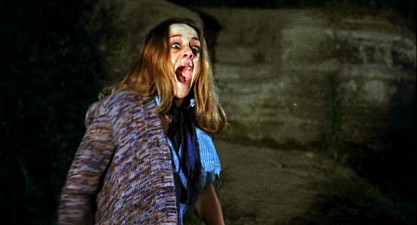 We meat at Have You Seen… (321 Aylmer) in our grisly gear for a 6pm departure.
Then east for a human feast along Charlotte where we take a ghoulish stride up George to Hunter.
We then figure out which way is left? and proceed to the Red Dog for the totally free 7pm movie screaming* of a gut busting zombie epic that will be sure to tickle your fetid fancy!
The night will be outta sight and the early start means you can definitely squeeze this into your Halloween party plans! So tell your family, tell your friends and dress up your zombie cat for an evening of fun, flesh and festering film. The more, the gorier!
Many thanks to
The Red Dog
&
The Wolf
!
Until then, practice your stumble & let's get ready to mumble!!
*We must apologize to our younger zombie kin but the contents of the movie are not recommended for undead children. All ages are welcome to stumble along with us on the walk though!